The Exceptional 2019 Ford Super Duty Specs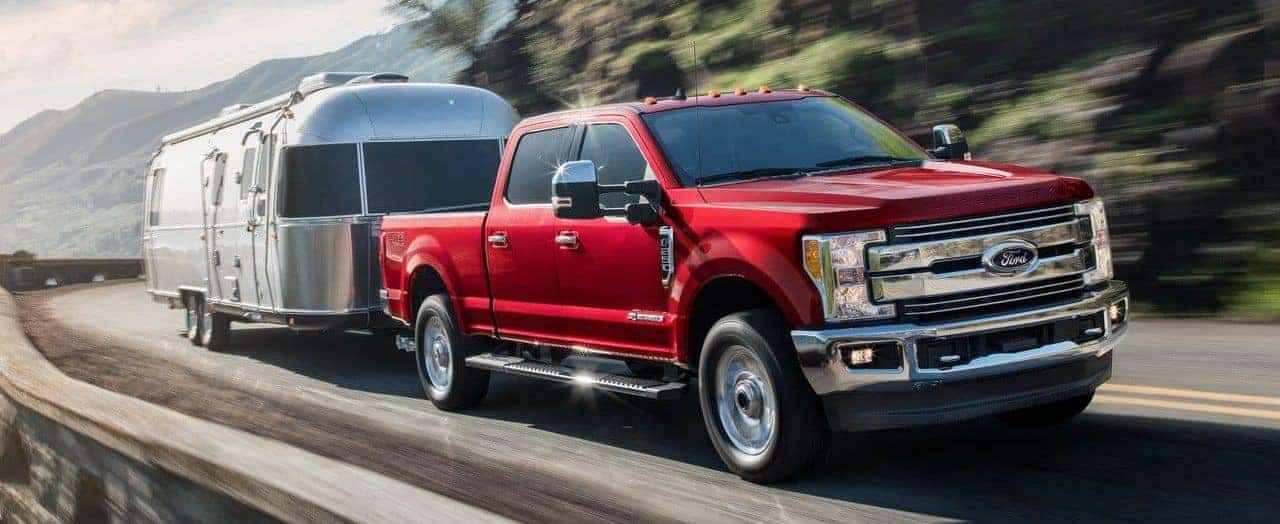 A new body has helped deliver exceptional 2019 Ford Super Duty specs. Now made from military-grade aluminum alloy, this is a groundbreaking heavy-duty pickup that can handle more than any competing vehicle.
2019 Ford Super Duty Engine Options
The new Ford Super Duty has cut down on weight, but that doesn't mean that any sacrifices have been made when it comes to power.
Engine options include:
6.7L Power Stroke Turbo Diesel V8: Makes up to a best-in-class 450 hp and 935 lb-ft of torque. Its special layout allows a single large turbocharger to be mounted closer to the exhaust manifold for faster displacement and more power.
6.2L Flex-Fuel Gas V8: No other gas-powered heavy duty full-size pickup commands up to 430 lb-ft of torque. The 6.2L is engineered for peak torque at lower RPM and high torque through the midrange band. And flex-fuel capability gives you something to feel good about.
Powertrain tests replicated climbing up a six-degree grade over 500 miles, and the vehicle was put through four-post frame twists, gravel, dust, water, brine, and mud baths. Ford even intentionally tested it with worn or broken parts. All told, your Ford Super Duty can go the distance and then some.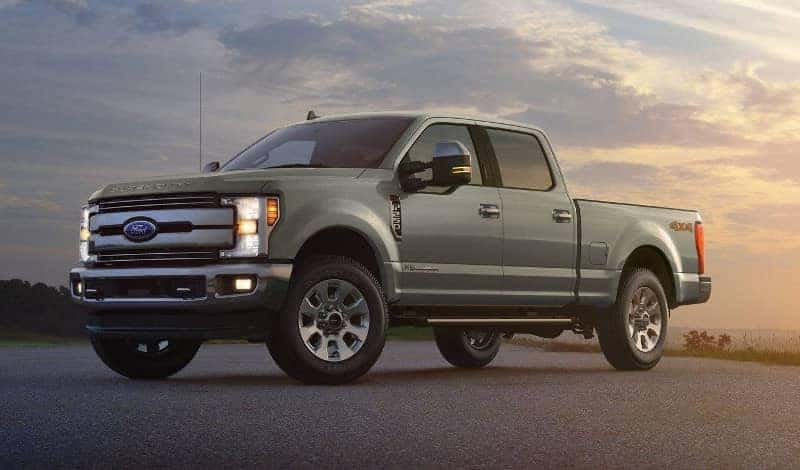 Towing and Capability
The 2019 Ford Super Duty utilizes a fully boxed frame that's build using over 95 percent high-strength steel with up to 10 crossmembers. It's 24 times stiffer than the previous design and has been tested at temperatures from -20 to 120 degrees. Simply put, it's tough enough to offer exceptional capability specs:
Payload: Up to a best-in-class 7,640 pounds.
Towing: Up to 25,000 pounds with fifth-wheel towing or best-in-class 35,000 pounds with gooseneck towing.
Gross Combination Weight Rating (GCWR): Up to a best-in-class 43,300 pounds.
Whether carrying construction supplies around Madison or towing a laden trailer between Milwaukee and Green Bay, the new Ford Super Duty never breaks a sweat.
Experience the 2019 Ford Super Duty at Your Local Badger Truck & Auto Group
Want to take a closer look at next-generation capability and see what the 2019 Ford Super duty specs mean when you're behind the wheel? Don't hesitate to contact Badger Truck & Auto Group or visit your nearest location. We can also fill you in on the engine options for the 2020 Ford Super Duty!
More About Ford Super Duty Features
Everything from 2019 Ford Super Duty towing capacity to its engine specs lets you know this is a revolutionary commercial pickup that's satisfied with nothing less than putting you in control of exceptional power and capability. New Ford Inventory 2019 Super Duty Details 2020 Super Duty Towing Capacity 2019 Super Duty Power and Capability The…

A new body has helped deliver exceptional 2019 Ford Super Duty specs. Now made from military-grade aluminum alloy, this is a groundbreaking heavy-duty pickup that can handle more than any competing vehicle. New Ford Inventory 2019 Ford Super Duty Engine Options The new Ford Super Duty has cut down on weight, but that doesn't mean…