What are the 2020 Ford Super Duty Engines?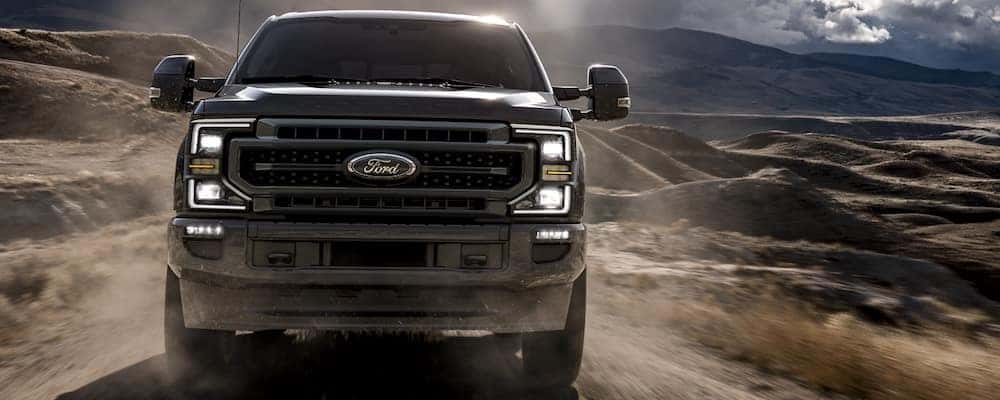 Slated for release in the fall of 2019, the 2020 Ford Super Duty pickup trucks and chassis cabs promise three heavy-duty engines (one of which is brand-new) and a 10-speed transmission. Needless to say, there's plenty for Chicago drivers to look forward to. So, what are the 2020 Ford Super Duty engines and what makes them so anxiously anticipated? Read on to learn more about what's currently known about the new Ford Super Duty, its upcoming engines, and more.
Three Powerful Engine Options

The 2020 Ford Super Duty gas engines and turbo-diesel engine give Chicago drivers options, ensuring they get the level of power and efficiency required for every job. The Super Duty will still offer the 6.2L gas and 6.7 PowerStroke engines drivers have become accustomed to, but it will also feature a brand-new 7.3L gas engine as well. The engine options for 2020 are listed below:
6.2L Gas V8 Engine
6.7L PowerStroke Turbo-Diesel V8 Engine
7.3L Gas V8 Engine
As of this writing, exact figures for each engine haven't yet been released. However, the 6.7L engine's current figures (450 hp and 935 lb-ft of torque) are expected to get an increase. As for the new engine, it uses a cast-iron block, a two-valve cylinder head with variable valve timing, and a forged steel crankshaft. The only production engine on the market larger than the new Ford 7.3L is the Bugatti Chiron's 8.0L W16. Torque is expected to reach or surpass 1,000 lb-ft to directly compete with the Ram HD.
All three engines are carrying over for 2021, so check out the 2021 Ford Super Duty's towing capacity to learn more.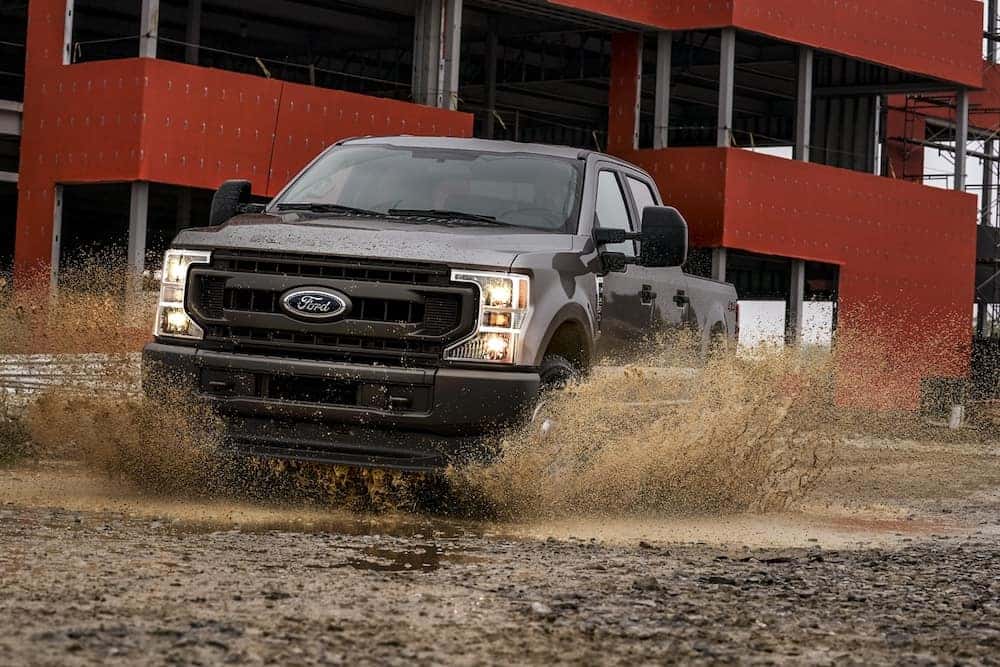 New 10-Speed Automatic Transmission
With a new engine comes a new transmission. Each of the above engines will be paired with a 10-speed TorqShift® w/SelectShift® transmission. The 2020 Ford Super Duty trucks will have four more gears than previous models. This results in smoother shifting on Madison roads and bolstered towing performance that competes with the Ram HD. Best of all? This new transmission only weighs about 3.5 pounds more than the usual six-speed.
What else makes this transmission special? For one, it will include live-drive power takeoff, allowing the driver to engage equipment like a snow plow while the truck is moving. You'll have a few drive modes at your disposal, including normal, haul/tow, eco, deep sand, snow, and slippery. In many ways, the Ford Super Duty emulates the technology found in the F-150 Raptor, but applies it to commercial use.
Learn More About the Ford Super Duty from Badger Truck & Auto Group!
The 2020 Ford Super Duty engines put these models in a class all their own. Do you have questions about the Super Duty, and how it compares to competitors like the Chevrolet Silverado HD or the smaller Ford F-150? Perhaps you're ready to take a closer look at the 2020 Ford F-550 specs or the 2020 Ford F-450 specs. No matter where you're at, we're here to help. Contact us to learn more or to schedule a test drive near Green Bay! While you're at it, check out the 2020 Super Duty colors or the 2020 Ford Transit interior.
---
More About Ford Models
The latest Ford Transit Connect just might be your cargo or passenger transport solution, but what can you expect from the 2021 Ford Transit Connect Interior? All configurations — including both Cargo Van builds as well as the Passenger Wagon body style — offer a wide range of useful, dependable interior features. What's more, with…

If you're gearing up to conquer life's most difficult challenges, you're definitely going to take a closer look at the Ford Super Duty. After all, this model is a perennial hit with local drivers year after year! Better still, the 2021 Ford Super Duty's towing capacity tops out at a staggering 37,000 pounds. In the…

The 2021 Ford F-550 specs have made this model one of the standout options in the market for Chassis Cab trucks — but would you really expect anything less from a Ford? Whether you're interested in hauling, towing, or taking on some other challenge, you'll love what this model can do. Take a closer look…