Badger Heavy Truck Service
We will help with your strategic plan, align with your budgets and listen to your needs. You can trust that we will keep each and every vehicle running smoothly on a regular basis to avoid those large, costly and unexpected repairs. We are a one-stop shop for all of your repair needs from DOT inspections to preventative maintenance to major engine electronic diagnostics and repairs.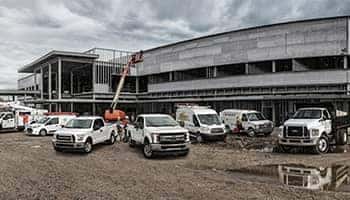 Fleet Maintenance
Badger Heavy Truck Service promises top of the line maintenance for your fleet. We pride ourselves on building a unique, long-term business partnership with each fleet we work with. We will extend the life of your fleet through routine maintenance checks and recommended services. Let us manage your fleet, track your maintenance, and pick up and deliver your trucks at no charge.
Emergency Road Service
We are always there when you need us. We have a fully equipped mobile service truck that will take care of you when you're stuck on the road. Our services cover jump starts, out of fuel cells, electronic diagnostics, cold weather troubleshooting, overheated engines and commercial tire service and more!
Available Monday – Friday: 7AM – Midnight For emergency towing, call 414-934-5527.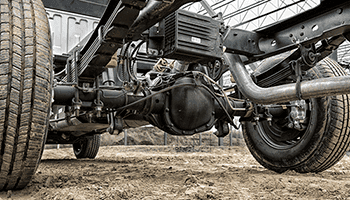 Engine / Electronic Diagnostic Repair
Our professionally certified technicians can diagnose concerning vehicle performance issues, check engine lights and mechanical repair needs. We review the entire diagnostic data-stream to determine the real cause of the problem. We check our database for technical service bulletins, updates and recalls. A visual vehicle inspection and detailed report is included with every service.
Tires
At your facility, at our shop, or on the road, we offer commercial tire service for any size vehicle. We help you stay operational by enhancing wheel safety and increasing your fuel economy.