What Makes the Ford Torqshift Transmission Special?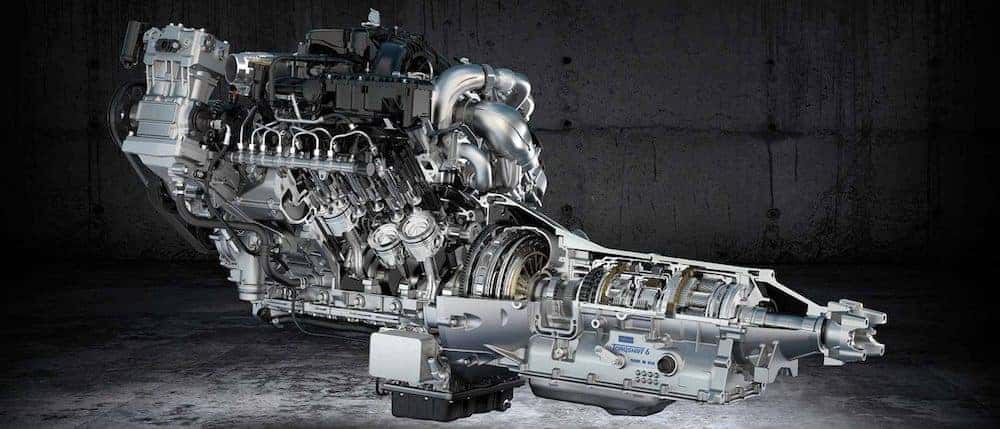 Ford is the only medium-duty truck manufacturer that builds and designs its own engine and transmission combinations, and the latest Ford Torqshift transmission shows why that's such an invaluable approach to heavy-duty trucking.
Why Does the Super Duty Need a Ford Torqshift Transmission?
The Ford Super Duty lineup, the Ford F-450, and the F-550 break new ground with these exceptional engines:
6.2L Gasoline V8: Makes up to 385 hp and 430 lb-ft of torque.
6.7L Power Stroke Turbodiesel V8: Makes up to 450 hp and 935 lb-ft of torque.
Ford realized that such revolutionary power should be handled and refined through an equally cutting-edge transmission. That was the jumping off point for what is now their all-new 6R140 TorqShift Six-Speed Transmission.
What's Unique About the Ford Torqshift 6-Speed Transmission
This is a transmission specially designed to meet audacious engine outputs commanded by the Ford Super Duty.
Right from the get-go, driving enthusiasts will realize that's no mean feat. For starters, gas engines have higher redlines than diesels, which tend to provide their power at low speeds. The new Torqshift combines tried-and-true systems with modern manufacturing capabilities to bridge the divide.
Ford's trick was augmenting a Lepelletier powerflow with a sintered powder metal carrier for the planetary gearset to ensure high speed and that high torque requirements are met. The transmission's six gears are spread out to deliver everything from low-end muscle to high-end efficiency, and you'll experience a degree of control that's incredibly rare in the trucking segment. You can operate in traditional automatic or a fully manual mode.
To ensure reliable performance, the Ford Torqshift transmission has been built to rigorous Built Ford Tough® standards. That means torture-testing at maximum engine torque for thousands of hours on end, plus cold-weather testing down to -40°F.
Contact Us Today to Experience Ford Super Duty Performance for Yourself
Whether you want to check out the Ford Super duty, the Ford Chassis Cab, or compare transmissions, look to your local Badger Truck & Auto Group. Interested in other transmissions? Learn more about how the Aisin vs. Allison transmissions compare! We have branches in Milwaukee, Madison, and Green Bay, so feel free to visit or contact us today.