Ford TorqShift vs. Allison Transmission Comparison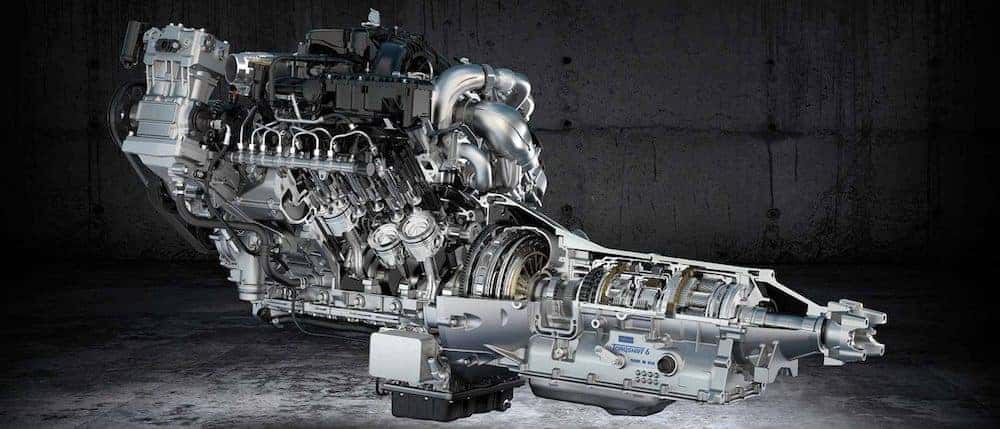 Need some more reasons why you should consider purchasing Ford F-650/F-750 over the competition? Start by considering the differences in TorqShift vs. Allison transmissions.
Ford TorqShift® HD 6-speed automatic transmission is standard on 2017 F-650/F-750 Super Duty®. TorqShift is designed, engineered, tested and built by Ford, which makes Ford the only medium-duty truck manufacturer that manufactures its own engine and automatic transmission, enabling the Ford powertrain to work seamlessly with chassis components and vehicle calibrations. Also, the available 6.7L Power Stroke® V8 Turbo Diesel and TorqShift are backed by a 5-year/250,000-mile limited warranty.*
Allison vs. TorqShift Comparison: Truth vs. Fiction
Input Shaft and Clutch
Claims:
TorqShift's input shaft is smaller than the Allison 2000's input shaft.
TorqShift's smallest clutch has less surface area than Allison's smallest clutch.
TorqShift's first-gear clutch has less surface area than Allison first-gear clutch.
Allison has better holding power and delivers more torque to the drive wheels.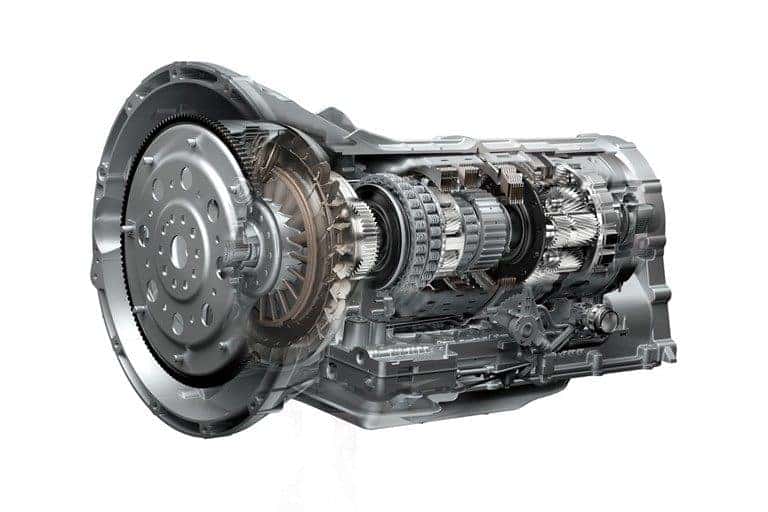 Facts:
Clutch holding power is a factor of clutch piston surface area, applied hydraulic pressure and clutch friction surface area.
Large clutch surface area alone does not produce superior holding power.
Ford designs each TorqShift clutch system with size, material, holding power, operating efficiency and fuel economy in mind.
Regardless of part size comparisons made by competitors (such as input shaft diameter), the TorqShift offers increased capability as compared to the Allison 2000 series in torque input rating, torque delivery and standard warranty.
Pawls
Claim:
TorqShift stamped steel park pawl is less secure than Allison 2000 forged wrought steel park pawl.
Facts:
Material and manufacturing process are not the only variables that dictate strength. Engineering, durability testing and miles in service also contribute to dictating strength. Allison 2000 series offers a park pawl with limitations.
According to Allison, the 2200RDS with park pawl limits GVWR to up to 26,000 pounds and GCWR to up to 30,000 pounds. Allison's capability is well below TorqShift's capability, which can handle to up to 37,000 pounds of GVWR and up to 50,000 pounds of GCWR.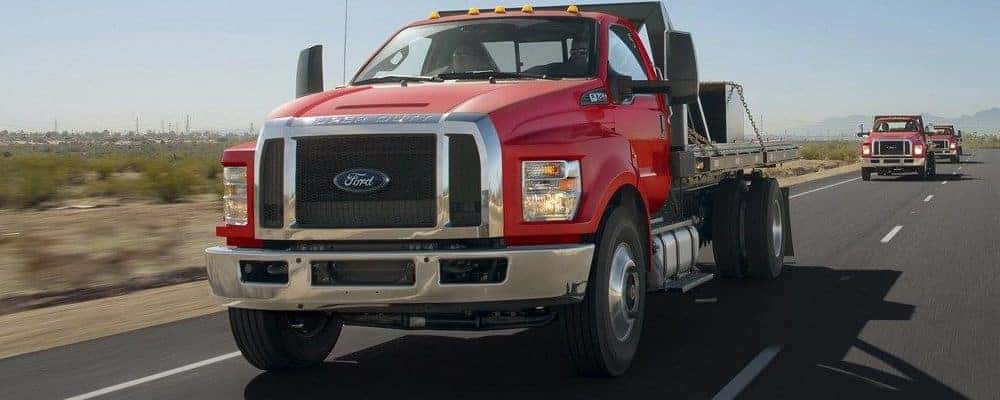 Capability
Claim:
Allison 3000 series transmission has better capability than the TorqShift.
Fact:
The Allison 3000 series is a Class 8 design and cannot be compared to the TorqShift, which is designed for Class 6-7 usage.
Input Rating
Claim:
Allison 2200RDS input rating outperforms the Ford TorqShift input rating.
Facts:
The Ford standard Power Stroke diesel engine rating delivers 675 lb-ft of torque. This exceeds the Allison 2200RDS torque limitation of 660 lb-ft (even with Allison Shift Energy Management).
All three Ford diesel engine ratings offer higher torque capability than either the Allison 2200RDS or 2500RDS can handle.
PTO Capability, HP, Torque, and Mobile Applications
Claim:
Allison outperforms TorqShift PTO capability; TorqShift PTO does not meet the market demands in hp, torque, or mobile (live-drive) applications.
Fact:
Ford TorqShift provides more capability than the Allison RDS2200/2500 in both stationary and live-drive PTO capability. Ford works closely with industry-leading PTO and final-stage manufacturers to bring PTO capability to market based on industry needs.
In order to provide capability in line with Ford TorqShift, Allison forces buyers to upgrade to the 3000 series, which includes a significant cost penalty. Reference the chart below:
| | | |
| --- | --- | --- |
| Transmission | Stationary PTO lb-ft | Live-Drive PTO lb-ft |
| Torqshift (w/ Ford V8 Diesel) | 300 | 200 |
| Torqshift (w/ Ford V10 Gas) | 250 | 125 |
| Allison 2000 (engine not defined) | 250 | Not Available |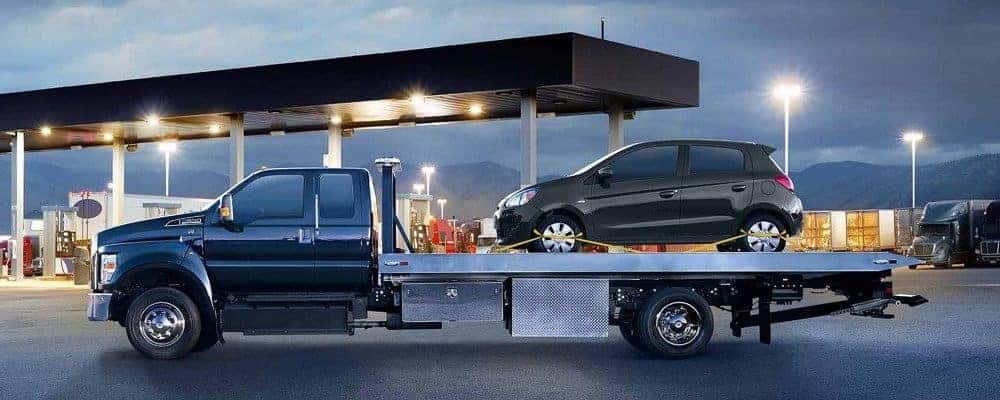 Performance
Claim:
Cummins 2017 B6.7 engine outperforms Ford Power Stroke.
Fact:
The Ford medium-duty standard diesel engine is the 6.7L Power Stroke V8 (270 hp @ 2,400 rpm, 675 lb-ft torque @ 1,600 rpm), which offers increased capability as compared to the Cummins standard diesel engine (200 hp and 520 lb-ft torque).
When comparing the most powerful Ford 6.7L Power Stroke® Diesel engine (330 hp @ 2,600 rpm and 725 lb-ft of torque @ 1,800 rpm) to the closest comparable Cummins® engine (2017 B6.7 325: 325 hp and 750 lb-ft of torque @ 1,600 rpm), Cummins customers not only must upgrade eight instead of three price levels to approach the 330-hp Power Stroke, but also must upgrade to the Allison 3000 (without park pawl) and pay a higher cost to get comparable performance.
Experience the TorqShift Difference With Badger Truck & Auto Group
It turns out that deciding between TorqShift vs. Allison transmissions is simple once you consider the facts. Interested in learning more about the Aisin vs. Allison, or in trying our a TorqShift-equipped truck for yourself? Just visit your local Badger Truck & Auto Group and see for yourself!
---
See your dealer for limited warranty details.
*TorqShift can manage the horsepower/ torque of all three available Power Stroke engines.
**Cummins 325 hp requires upgrade to Allison 3000 transmission (Allison 2000 cannot accept input).