How to Tie Down a Load on a Flatbed Truck


There are plenty of reasons why it's important to know how to tie down a load on a flatbed truck properly. From ensuring that you don't lose your property to more practical safety reasons, it's critical to know how to strap down a load on a flatbed trailer. Badger Truck & Auto Group is here to show you how it's done as well as educate Chicago area drivers about flatbed strapping regulations.
---
---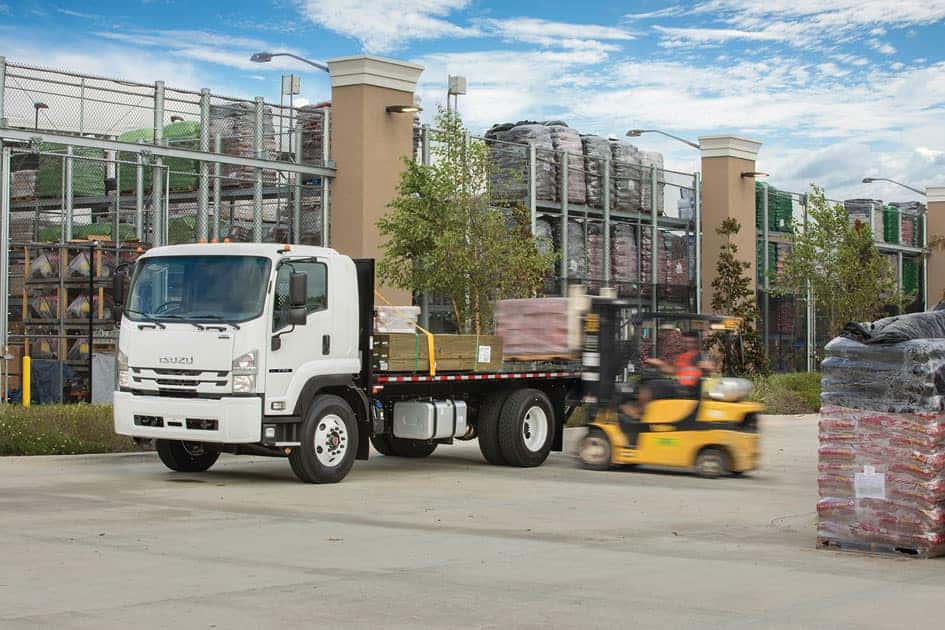 Flatbed Strapping Regulations
Listed below are a few flatbed strapping regulations to keep in mind before carrying cargo on Green Bay streets:
The sum of the working load limits calculated from all tie downs must be equivalent to at least half the weight of the cargo.
Wheeled or tracked vehicles that weigh more than 10,000 pounds are required to have at least four anchor (direct) tie-downs as well as four tightening devices – which must each have a minimum working load limit of 5,000 pounds.
Indirect tie-downs must create an angle of 30 degrees to the trailer floor at a minimum.
Special calculations are needed if you're hauling vans, light truck, certain containers, flattened cars, boulders, paper rolls, dressed lumber, or concrete pipes.
---
Learn More About Cargo Safety with Badger Truck & Auto Group
Now that you know how to tie down a load on a flatbed truck, Badger Truck & Auto Group would be glad to answer any additional questions you may have. Contact us today.
---
More From Badger Truck & Auto Group
The latest Ford Transit Connect just might be your cargo or passenger transport solution, but what can you expect from the 2021 Ford Transit Connect Interior? All configurations — including both Cargo Van builds as well as the Passenger Wagon body style — offer a wide range of useful, dependable interior features. What's more, with…

The 2021 Chevrolet Silverado 2500HD towing capacity comes in at 18,500 pounds, while the 2021 Chevrolet Silverado 3500HD towing capacity tops out at 36,000 pounds. Of course, this isn't all you should know if you're getting ready to configure a heavy-duty Chevrolet truck of your own. We've detailed each of the Silverado HD engines and…

If you're gearing up to conquer life's most difficult challenges, you're definitely going to take a closer look at the Ford Super Duty. After all, this model is a perennial hit with local drivers year after year! Better still, the 2021 Ford Super Duty's towing capacity tops out at a staggering 37,000 pounds. In the…