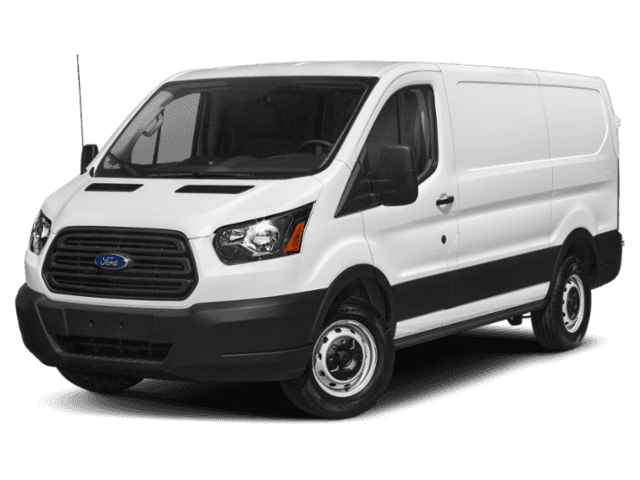 2019 Ford Transit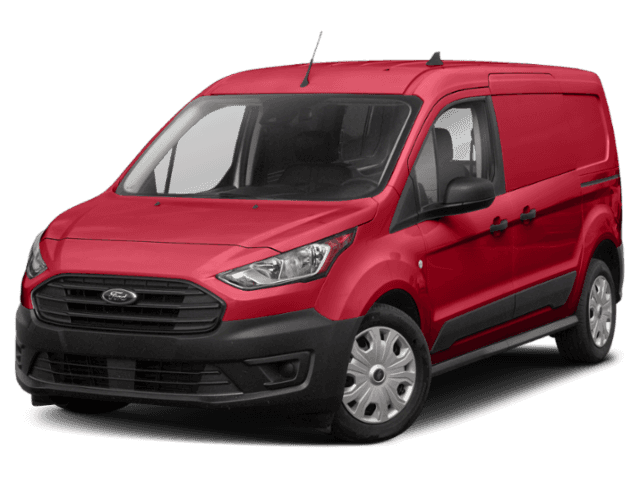 2019 Ford Transit Connect
2019 Ford Transit vs. 2019 Ford Transit Connect
2019 Ford Transit Connect
If you're shopping for a Ford cargo van, you have two options: the Ford Transit and the Ford Transit Connect. Both offer Milwaukee area drivers plenty of power and cargo volume, but there are fundamental differences that will impact what you can do with yours. Read on to explore — in brief — the differences between the two then contact Badger Truck & Auto Group to compare them in person.
---
2019 Transit vs. Transit Connect: Dimensions
Both vans come in a range of layouts that allow Green Bay drivers to customize to suit their organization's needs:
Ford Transit: The larger transit van has two wheelbases — 129.9 and 147.6 inches — and five roof heights: 83.6, 100.7, 100.8, 109.4, and 110 inches. Thanks to this adaptive design, drivers can look forward to interior cargo capacity ranging from 285 cubic feet all the way up to 542.2 cubic feet.
Ford Transit Connect: The Transit Connect is more compact, offering wheelbases of 104.8 and 120.6 inches, and just one roof height of 72 inches, making it ideal for tighter urban spaces. The Connect can be outfitted with seven seats for those who want a people-mover, and an open cargo area offering up to 145.8 cubic feet of potential cargo volume.
---
2019 Transit vs. Transit Connect: Performance
Each van offers potent engines, including powerful diesel options, but there are differences here as well:
Ford Transit: Chicago businesses have three engine options to choose from with the Transit, including the 3.7L V6 engine capable of 275 hp and 260 lb-ft of torque, the 3.5L EcoBoost V6 engine offering 310 hp and 400 lb-ft of torque, and a 3.2L I5 Diesel that generates 185 hp and 350 lb-ft of torque.
Ford Transit Connect: The Transit Connect is powered by either the new 1.5L EcoBlue turbodiesel (specs not available), the 2.0L gasoline engine capable of 162 hp and 144 lb-ft of torque, or the 2.5L Duratec I-4 gasoline engine that outputs 169 hp and 171 lb-ft of torque.
Both deliver more than enough power for most Madison businesses to tackle the new mobile marketplace with confidence.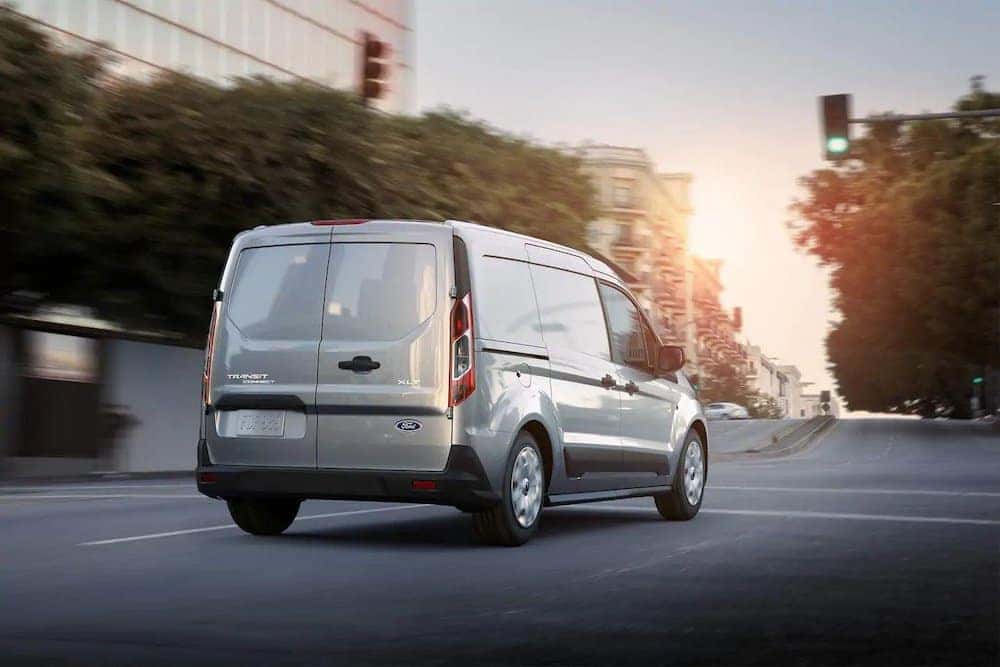 ---
Test Drive a Ford Van at Badger Truck & Auto Group in Milwaukee!
To see either of these capable vans in action or to see how they compare to a similarly equipped pickup or the Ram ProMaster, contact us at Badger Truck & Auto Group and schedule a test drive near Green Bay today!
---
More From Badger Truck & Auto Group
The latest Ford Transit Connect just might be your cargo or passenger transport solution, but what can you expect from the 2021 Ford Transit Connect Interior? All configurations — including both Cargo Van builds as well as the Passenger Wagon body style — offer a wide range of useful, dependable interior features. What's more, with…

The 2021 Chevrolet Silverado 2500HD towing capacity comes in at 18,500 pounds, while the 2021 Chevrolet Silverado 3500HD towing capacity tops out at 36,000 pounds. Of course, this isn't all you should know if you're getting ready to configure a heavy-duty Chevrolet truck of your own. We've detailed each of the Silverado HD engines and…

If you're gearing up to conquer life's most difficult challenges, you're definitely going to take a closer look at the Ford Super Duty. After all, this model is a perennial hit with local drivers year after year! Better still, the 2021 Ford Super Duty's towing capacity tops out at a staggering 37,000 pounds. In the…