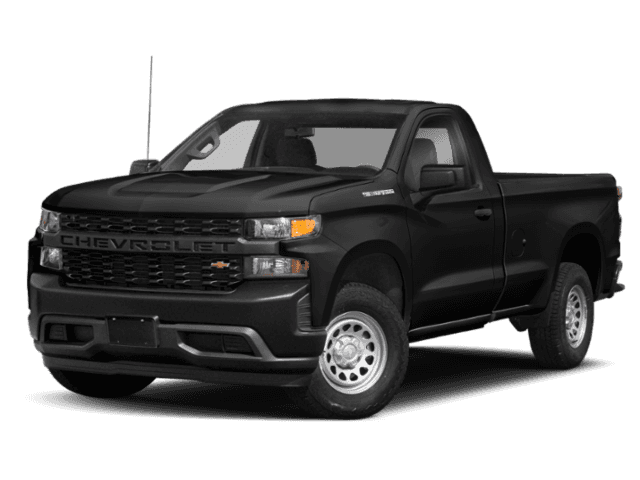 2020 Chevy Silverado 1500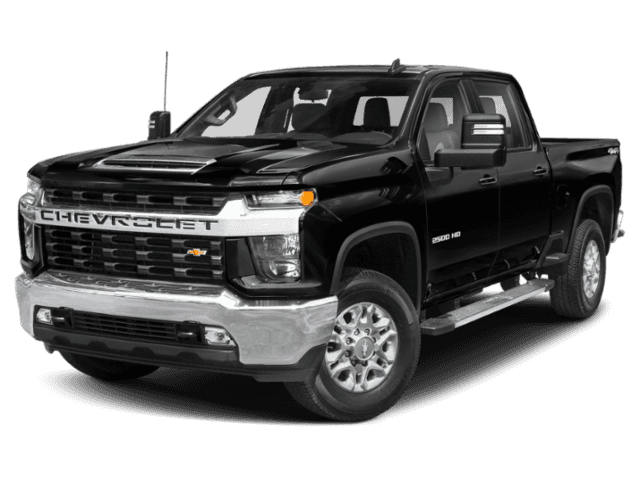 2020 Chevrolet Silverado 2500HD
2020 Chevy Silverado 1500 vs. 2020 Chevrolet Silverado 2500HD
2020 Chevy Silverado 1500
2020 Chevy Silverado 2500
In the Chicago area, Chevy Silverado trucks rule the roads, but which model is the right choice for you? Deciding between the 2020 Chevy Silverado 1500 vs. 2500 can be tricky, so we've compiled a list of the key differences to help you make the right decision for your particular needs. Whether you want a well-balanced dynamo or a heavy-duty powerhouse, we'll help you find the Chevy Silverado that fits into your lifestyle and budget perfectly.
---
2020 Silverado 1500 vs. 2500 Silverado: Price
One key difference between Chevy Silverado 1500 and 2500 is the price point. If you are on a budget, the Silverado 1500 is the more affordable of the two with a starting price of just $28,300 MSRP. However, if you need the larger size and higher output of the Silverado 2500, you'll still enjoy a great value starting at just $34,100 MSRP. Consider browsing our new vehicle specials or value your trade to save a little extra!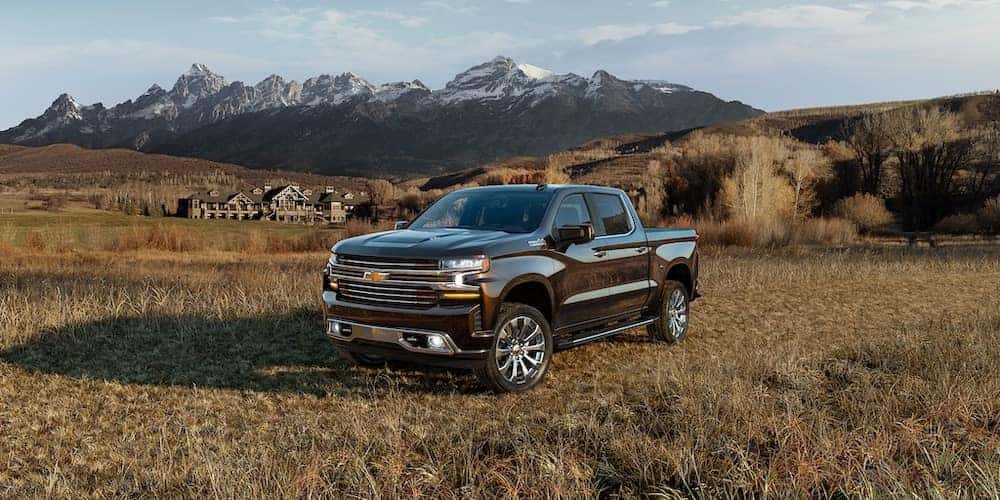 ---
2020 Silverado 1500 vs. 2500 Silverado: Performance
Between the Chevy 1500 vs. 2500, you'll find two different performances. The Silverado 1500 has a 285-hp 4.3L V6 with 305 lb-ft of torque as its standard engine, along with the option for a 355-hp 5.3-liter V8 — both regular gas options. For heavy-duty work, the Chevy Silverado 2500 offers a 401-hp 6.6L V8 gas-powered engine and a 445-hp 6.6L V8 diesel for greater versatility. Which performance is right for your workload in Madison? If you're still unsure, our team of experts can help you decide!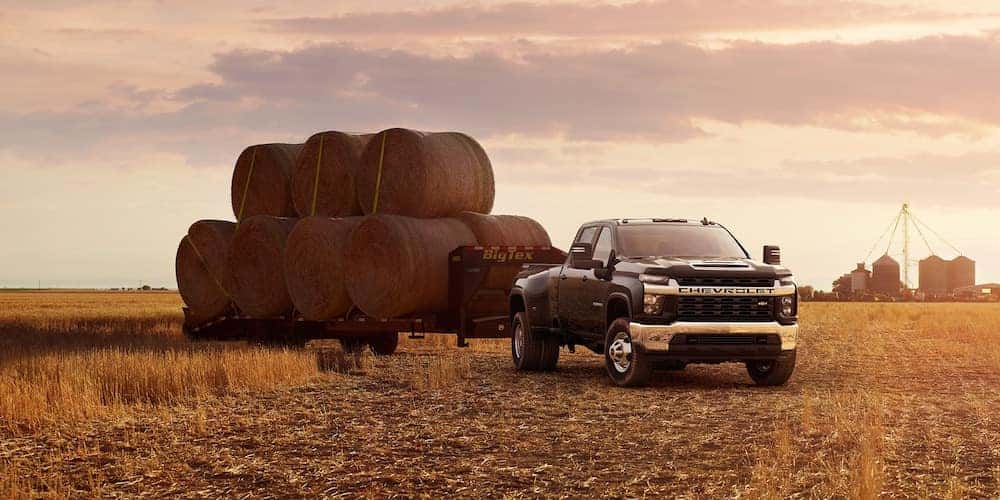 ---
2020 Silverado 1500 vs. 2500 Silverado: Dimensions
The 1500 vs. 2500 Silverado models also differ when it comes to dimensions. You might find that the smaller Silverado 1500 fits more easily into parking spots and garages with a length of 229.5 inches, while the Silverado 2500 is six inches longer at 235.5 inches. The Silverado 2500 also has a slightly longer wheelbase at 141.6 inches, compared to a shorter 139.6 inches on the Silverado 1500.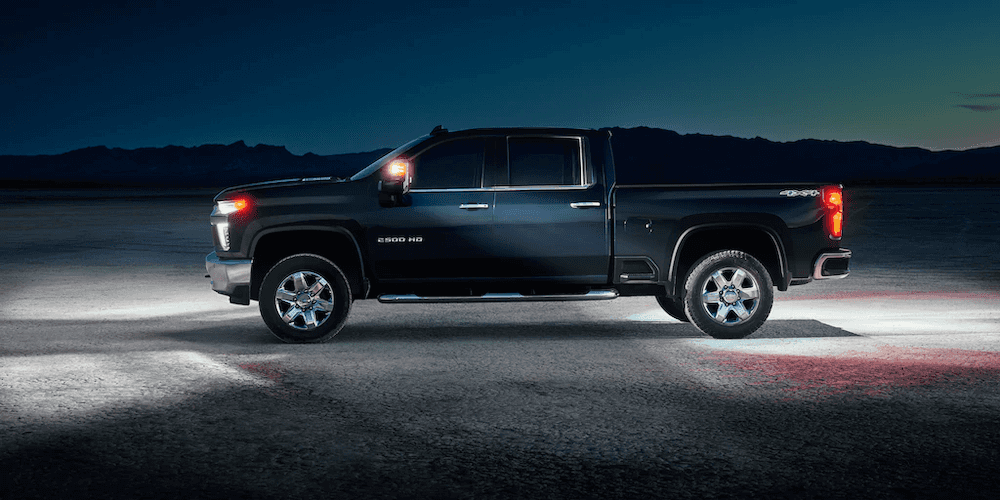 ---
Test Drive the Silverado 1500 vs. 2500 at Badger Truck & Auto Group!
Want to see the difference between Chevy Silverado 1500 and 2500 for yourself? Swing by Badger Truck & Auto Group in Milwaukee, near neighboring Green Bay, and see which model catches your eye! If you decide you'd like to drive the more powerful model, we know you'll love what you find in our Chevrolet Silverado HD inventory.
Learn more about the 2020 Chevy Silverado HD towing capacity and engines, then contact us with any questions. While you're at it, compare the 2020 Silverado 2500 vs. Ford F-250.
---
Our New Silverado 1500 Inventory
---
Our New Silverado 2500 Inventory
We appreciate your interest in our inventory, and apologize we do not have the model requested. We can build your ready to go work truck. Contact us for total customization.

---
More From Badger Truck & Auto Group
Ford trucks have been popular among Chicago-area drivers for generations — and with good reason. They are durable, powerful, and resilient, but will your choice have enough power to conquer to-dos at home or on the job site? What is the towing capacity of a Ford F-150, anyway? It's no secret: The 2021 Ford F-150's…

The 2021 Ford Bronco's towing capacity always tops out at 3,500 pounds, no matter which of its two engines you select to fuel your Green Bay adventures. If you'd like to experience this model's towing capabilities for yourself, you'll need to opt for the Ford Bronco tow package — the Class II Trailer Tow Package —…

How much can a 2021 RAM 1500 tow, and what is the max RAM 1500 payload? With the right equipment, you can get the 2021 RAM 1500's towing capacity up to 12,750 pounds and haul a payload of up to 2,320 pounds. You'll need the roaring V8 engine with eTorque to access these impressive specs, but…