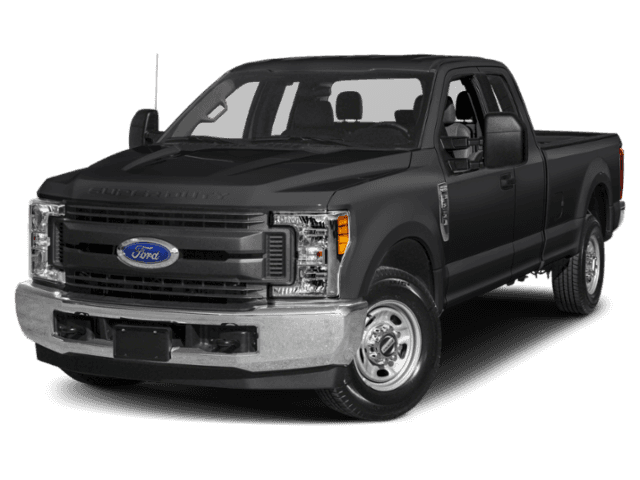 2020 Ford F-250*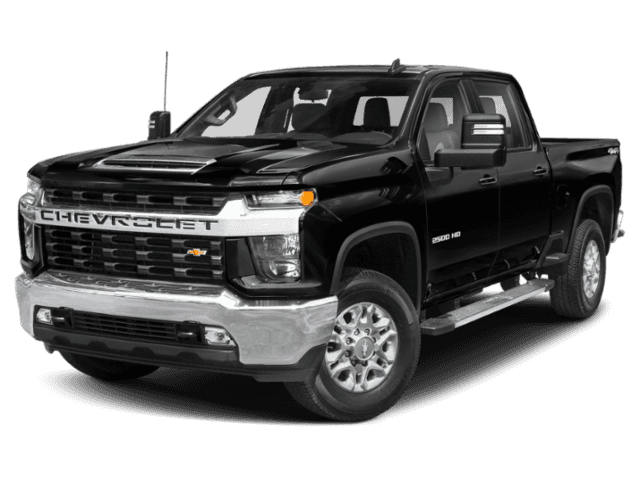 2020 Chevrolet Silverado 2500
2020 Ford F-250 vs. 2020 Chevrolet Silverado 2500
If you're comparing the Ford F-250 vs. Chevy Silverado 2500, we know exactly what you're searching for in a vehicle. After all, both of these heavy-duty pickup trucks offer impressive capabilities, massive towing maximums, grade-A diesel engines, and smartly-designed interiors. Here at Badger Truck & Auto Group, we're glad to say that both trucks have what it takes to handle daily challenges in Green Bay or Appleton–but which is right for you?
---
2020 Ford F-250 vs. Chevy Silverado 2500: Overview
The 2020 Silverado 2500 is all-new for this year, while the 2020 Ford F-250 has received a few minor updates. With this in mind, let's find out how both of these trucks respond to the demands of the Chicago area's hardest-working drivers:
Pricing and Power: Both start at around the same price, but you'll get a little bit more power and torque from the base engine of the Chevy Silverado 2500. However, the F-250 gives you two available engine upgrades, along with higher maximum towing and payload specs.
Warranty and Maintenance: The Silverado 2500 offers complimentary scheduled maintenance is offered for 1 year (with no mileage limit). Both models come with 36-month / 36,000-mile "bumper-to-bumper" warranty coverage.
Exterior and Styling: The Chevy Silverado 2500 has received a complete update, and the result is a totally unique look for your daily drives and jobsites. The Ford F-250 hasn't changed as much, and although it offers classic charm, it might not stand out as much.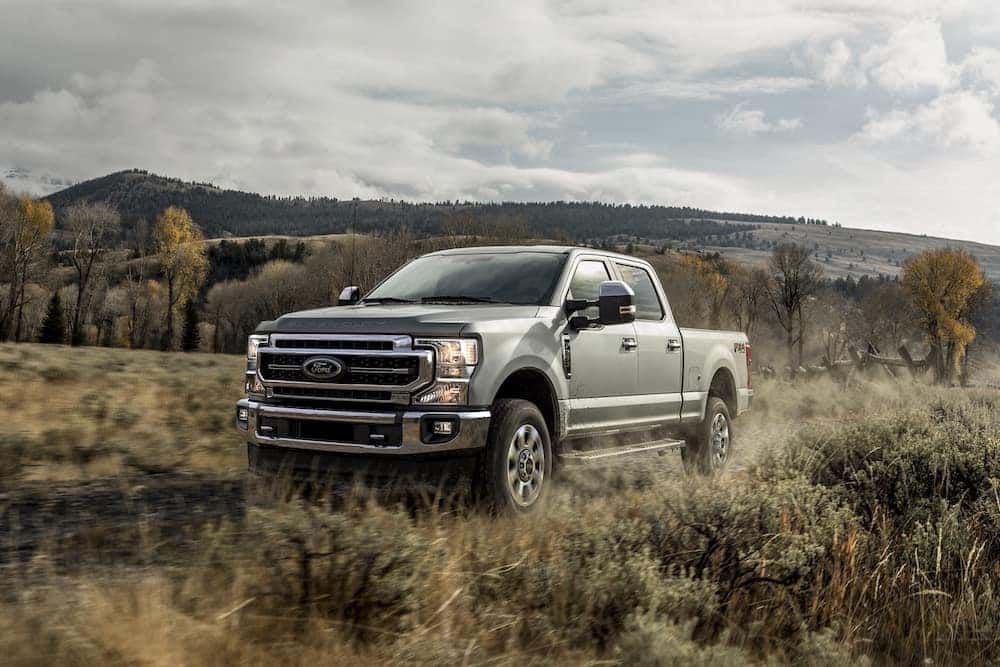 ---
2020 F-250 vs. Silverado 2500: Engine Options
If you've decided that the Ford F-150 and the Chevy Silverado 1500 don't have enough juice, the engines in the F-250 and the Silverado 2500 are sure to impress:
2020 Ford F-250 Engines
6.2L V8 (Gas Engine)

385 hp and 430 lb-ft of torque

7.3L V8 (Gas Engine)

430 hp and 475 lb-ft of torque

6.7L V-8 (Diesel Engine)

475 hp and 1,050 lb-ft of torque
2020 Chevy Silverado 2500 Engines
6.6L V-8 (Gas Engine)

401 hp and 464 lb-ft of torque

6.6L V-8 (Diesel Engine)

445 hp and 910 lb-ft of torque
So, while the Silverado 2500 gives you a little more to enjoy as standard, the Ford F-250 might be a better option for the driver who isn't shy about pursuing upgrades. Interested in your other options? Compare the 2020 Super Duty vs. Silverado HD lineups, or take a closer look at the Chevy Silverado HD engines and the Chevy Silverado HD towing capacity today.
2020 F-250 vs. Silverado 2500: Pricing and Value
Both pickup trucks start in a similar price range, and you'll notice comparable price points for both models as you move up the lineup. With this in mind, it makes sense to find out what each brand offers in order to lower your total and monthly costs:
Basic Warranty: You really can't go wrong either way. Both trucks come with a 'bumper-to-bumper' New Car Limited Warranty, which protects you for 36 months or 36,000 miles, whichever comes first.
Additional Warranty Coverage: Both models include 60,000-mile/60-month powertrain coverage, and your complimentary roadside assistance coverage persists for the same amount of time. While the Ford F-250 offers a 60-month corrosion warranty that lasts for unlimited miles, the Silverado 2500 offers a 72-month / 100,000-mile corrosion warranty.
Maintenance Coverage: the Ford F-250 does not come standard with any complimentary maintenance coverage. Meanwhile, drivers who choose the Silverado 2500 will enjoy 12 months of scheduled maintenance coverage, with no mileage limit.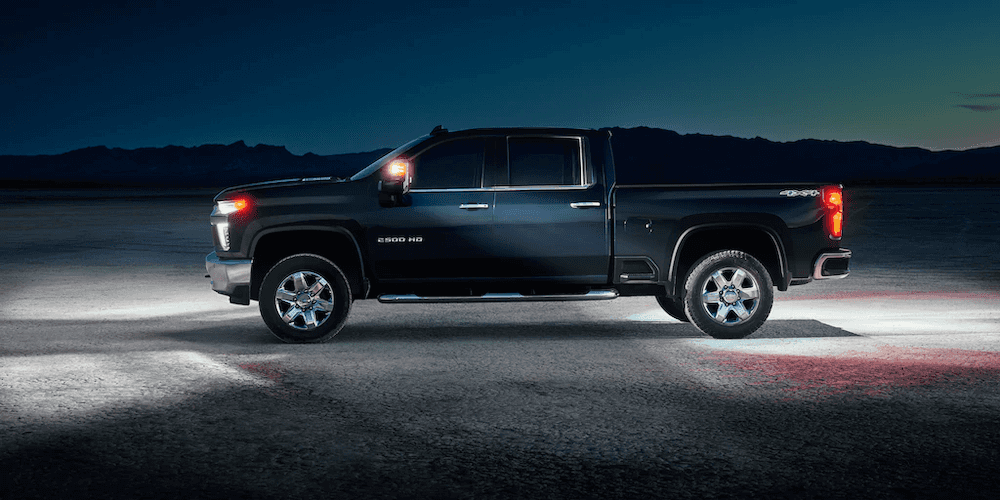 ---
Find Your Next Heavy-Duty Truck With Badger Truck & Auto Group!
Now that you've compared the Ford F-250 vs. Chevy 2500 on some of the most important points, we're sure that you'll be eager to compare these heavy-duty pickups in person. Since the Badger Truck & Auto Group carries a wide stock of both models, we're the perfect place to start your search. Check out our new Ford truck inventory or our new Chevrolet HD inventory today!
Still doing research? Compare the 2020 Chevy Silverado 2500 vs. 2019 RAM 2500 today, or go head-to-head with the latest 2020 RAM 2500 vs. Ford F-250 matchup. While you're at it, make sure to take a closer look at the 2020 Super Duty color options.
---
Our New Ford F-250 Inventory
---
Our New Silverado 2500 Inventory
We appreciate your interest in our inventory, and apologize we do not have the model requested. We can build your ready to go work truck. Contact us for total customization.

---
More From Badger Truck & Auto Group
The latest Ford Transit Connect just might be your cargo or passenger transport solution, but what can you expect from the 2021 Ford Transit Connect Interior? All configurations — including both Cargo Van builds as well as the Passenger Wagon body style — offer a wide range of useful, dependable interior features. What's more, with…

The 2021 Chevrolet Silverado 2500HD towing capacity comes in at 18,500 pounds, while the 2021 Chevrolet Silverado 3500HD towing capacity tops out at 36,000 pounds. Of course, this isn't all you should know if you're getting ready to configure a heavy-duty Chevrolet truck of your own. We've detailed each of the Silverado HD engines and…

If you're gearing up to conquer life's most difficult challenges, you're definitely going to take a closer look at the Ford Super Duty. After all, this model is a perennial hit with local drivers year after year! Better still, the 2021 Ford Super Duty's towing capacity tops out at a staggering 37,000 pounds. In the…