Do you need a vehicle for your Chicago business? Our box truck vs cargo van comparison will help you find the right vehicle to fit your business. Learn more about how their construction differs, and the pros and cons to each, at Badger Truck & Auto Group.
---
What is a Box Truck?
Box trucks also go by the name box van or cube van. These trucks get their name from the separate box-shaped cargo area that sits on their frame. In a box truck, the cargo area is completely separate from the cab and cannot be accessed from the interior. Due to their straight sides, they tend to carry more than cargo vans and are often used by moving companies and others to carry large items. You'll often find roll-up doors on the back of most box trucks to make it easier to fit larger items inside.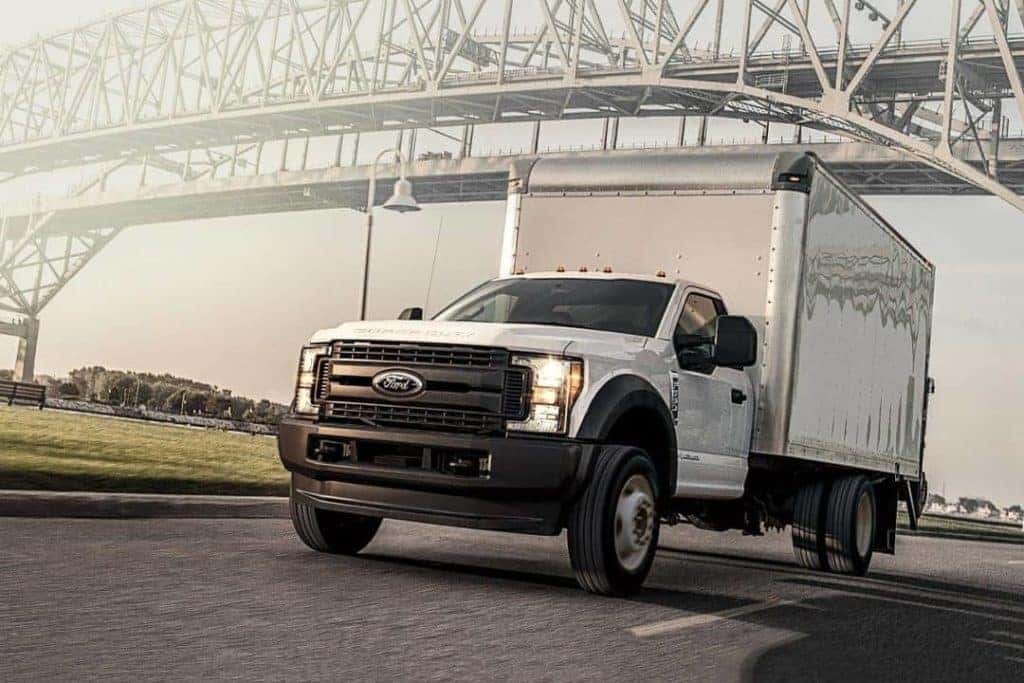 ---
What is a Cargo Van?
A cargo van, such as the Ford Transit and Ford Transit Connect, is a one-piece vehicle in which the cargo area has the potential to be accessed from the inside of the vehicle. The cargo van is similar in design to a passenger van from the exterior, and typically has a sliding side door and rear doors to load and unload cargo. These vehicles are often used by businesses like plumbers. Many cargo vans do not have windows in the rear cargo area, and cargo guards can be used to separate the interior cargo area from the passenger area if desired.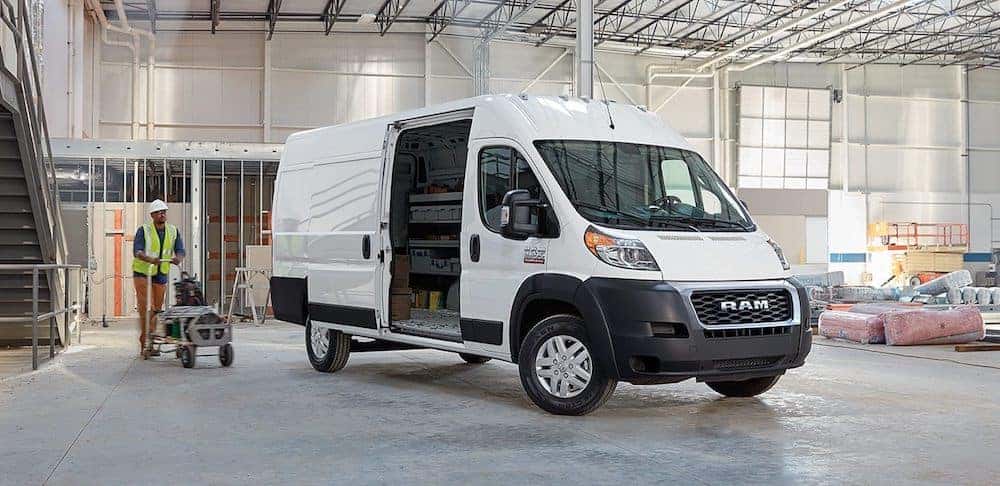 ---
Should you Get a Box Truck or a Cargo Van?
Now that we have covered the basics, let's get into the differences of the box truck vs cargo van.
Box Truck:
The flat sides and larger stature provide more storage space.
A rolling rear door makes it easier to load and unload bulky items.
Can use the flat sides to place advertising.
Cargo Van:
Smaller size allows for easier parking and more maneuverability.
Can access tools and cargo from the vehicle's cab.
Handles more like a traditional vehicle.
As you can see, both the box truck and cargo van have their pros and cons. The right choice for you will ultimately depend on what your business needs, whether you're in Madison or Waukesha.
---
Find Cargo Vans and Box Trucks at Badger Truck & Auto Group
At Badger Truck & Auto Group, we are here to guide you to make sure you have the best commercial vehicle for your business needs. If you require more help deciding between box trucks vs cargo vans, contact us today or visit one of our locations today. Interested in another type of truck? Browse our selection of new service body trucks for sale!