When it comes to 
trucks
, time off the road is money wasted. To maximize the uptime of your work vehicle, you need the highest quality heavy-duty truck parts available — and you can get any commercial truck parts and accessories you need at Badger Truck & Auto Group, including parts for engines, brakes, suspensions, and powertrains, among others.
While there are benefits to using OEM truck parts, they aren't always an option, which is why we offer both OEM and aftermarket truck parts from a variety of manufacturers. If you need it, we've either got it or we can order it, and we can deliver it right to your door. If you need installation service, the expert technicians at our truck service center can take care of it, guaranteeing the best possible performance.
WHY BUY COMMERCIAL TRUCK PARTS FROM BADGER TRUCK & AUTO GROUP?
Delivery right to your door
Factory-trained parts specialists
Special wholesale and fleet pricing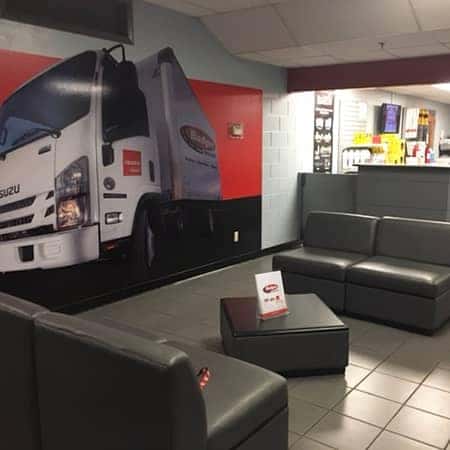 OEM Parts
vs. Aftermarket Parts
We're committed to offering genuine OEM truck parts whenever possible, because we want to give you the very best. The OEM vs. aftermarket debate might seem trivial, but there are several reasons to choose OEM parts.
OEM parts, or Original Equipment Manufacturer parts, are made by the vehicle's manufacturer specifically for a given model. That means that they're an exact match for the truck parts they're designed to replace, including the materials and manufacturing processes used. Since they are built to fit a given model by the automaker, you don't have to worry about the part being a proper fit, and you can have confidence that it's built to last.
Aftermarket parts, on the other hand, are not made by your truck's manufacturer — they're produced by separate companies, many of which manufacture parts for a variety of makes and models. They may fit your vehicle, but their manufacturing standards are unlikely to live up to those of the maker of your vehicle, in terms of manufacturing processes, materials, and reliability. While aftermarket parts may be cheaper at times than OEM parts, there's an inherent risk of getting lower-quality components.