Changing the Lubricating Oil
Lubricating oil keeps parts moving smoothly, draws away heat, and prevents carbon deposits developing. Check your owner's manual for the proper type of engine oil, then check your dipstick every few weeks to make sure you aren't running low. At set intervals, you'll need to have all your engine oil replaced.
Changing the Air Filter
Air filter setups are mostly the same with diesels as they are with gas-powered vehicles. Once you pop the hood, you'll find them located within the cold air collector box. Check your owner's manual for recommended replacement intervals, then switch out air filters accordingly.
Changing the Fuel Filter
Diesel engines have two fuel filters. There's a primary filter between the fuel tank and the engine and a secondary filter near the engine to provide a final cleaning. Both should be easy to change — you simply unscrew the old filter, moisten the new one's gasket, then screw it into place. Just make sure you bleed air bubbles out of the fuel system to get a new supply of fuel circulating.
Bleeding the Fuel System
Air in the fuel can cause starting problems, and air can get in when you change the filters or run out of fuel. You'll then need to bleed the engine by opening the fuel supply valve and using the manual fuel pump. Pump until you get clear fuel with no bubbles.
Draining the Water Separators
Diesel fuel gets contaminated with water more easily than gasoline, so diesel vehicles usually feature a water separator located on or near the fuel filter. They're self-cleaning, but most need to be drained manually. Simply open the drain valve and empty the water from the collection chamber.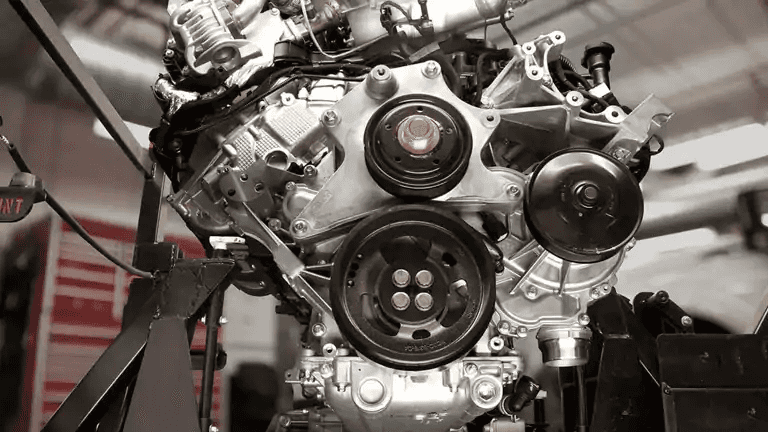 Visit Badger Truck & Auto Group in Milwaukee for Diesel Maintenance
Drivers from Madison, Green Bay, and beyond turn to our service center for diesel engine care tips. Schedule servicing today or feel free to contact us directly for further advice.
---
More From Badger Truck & Auto Group
The latest Ford Transit Connect just might be your cargo or passenger transport solution, but what can you expect from the 2021 Ford Transit Connect Interior? All configurations — including both Cargo Van builds as well as the Passenger Wagon body style — offer a wide range of useful, dependable interior features. What's more, with…

The 2021 Chevrolet Silverado 2500HD towing capacity comes in at 18,500 pounds, while the 2021 Chevrolet Silverado 3500HD towing capacity tops out at 36,000 pounds. Of course, this isn't all you should know if you're getting ready to configure a heavy-duty Chevrolet truck of your own. We've detailed each of the Silverado HD engines and…

If you're gearing up to conquer life's most difficult challenges, you're definitely going to take a closer look at the Ford Super Duty. After all, this model is a perennial hit with local drivers year after year! Better still, the 2021 Ford Super Duty's towing capacity tops out at a staggering 37,000 pounds. In the…