How Do I Reset the Check Engine Light on my Ram 1500?
Need to reset the check engine light in your Ram 1500? It's easy as one-two-three:
Disconnect the negative cable from your battery
Wait 20 minutes
Reconnect the negative cable
Disconnecting the battery is a hard reboot which will reset the truck's computer. Some older Ram 1500 models will need to be driven the truck for about 50 miles after reconnecting the battery in order for the computer to properly re-calibrate.
Be aware that when you disconnect the battery it will not only reset the computer, but most often will also reset the security system and other electronic systems inside the vehicle.
While resetting the check engine light on a Ram 1500 is pretty easy and straight-forward, it's important that you determine what caused the light to come on in the first place. Learn more about your Ram 1500 check engine light from the experts at Badger Truck & Auto Group.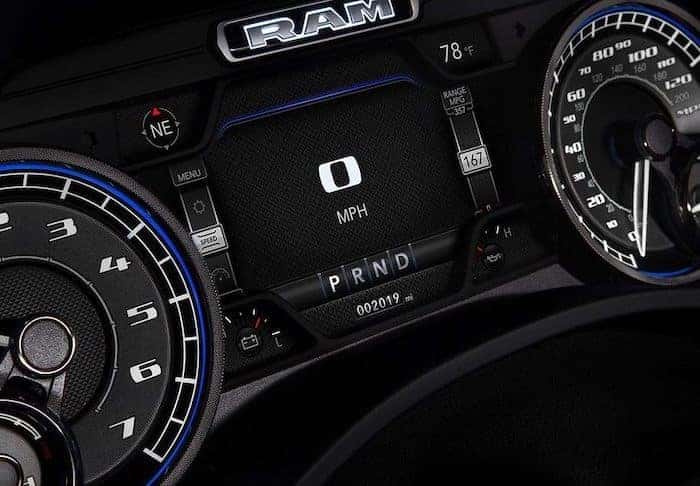 ---
Rely on the Service Experts at Badger Truck & Auto Group
If you're having problems with your Ram check engine light, or are in need of any commercial truck maintenance service in the Madison or Waukesha area, the experts at Badger Truck & Auto Group are here to help. We want to make sure that you safely enjoy the robust performance and powerful towing capacity of your Ram 1500. Schedule a service appointment with us online today, and if you have any questions, please feel free to contact us.
---
More From Badger Truck & Auto Group
The Ford F-750 is the biggest truck in the Ford Medium Duty lineup, and that makes it one of the toughest trucks available anywhere in the world today—but how much can a Ford F-750 tow? In order to calculate the Ford F-750 towing capacity for your model, you'll need to subtract your vehicle's total…

The 2022 Chevrolet Silverado 1500 LTD has everything that Chicago and Madison drivers are searching for in a new pickup! Although an all-new 2022 Silverado is expected later this spring, the 2022 Silverado 1500 LTD is a great choice for the contractor or fleet operator who needs impressive capability today. Our comprehensive overview of…

The 2022 Ford Maverick towing capacity varies between 2,000 and 4,000 pounds, depending on the powertrain and packages that you select for your adventures in Chicago and Madison. Even though the Maverick is a small truck designed with city living in mind, it's more than capable of powering weekend road trips and memorable getaways….