What is a Cube Van?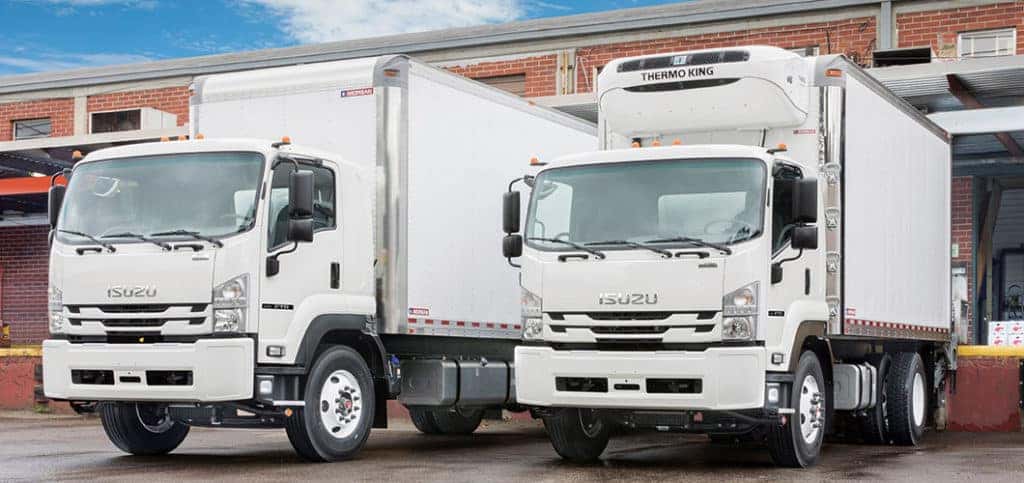 If you're looking for a vehicle that can move plenty of cargo, you should think about investing in a cube van. You probably see them in use every day by moving and delivery companies, but you might not know what they actually are and what benefits they offer.
What's the Difference Between a Box Truck and a Cargo Van?
Sometimes known as box trucks, cube trucks, or box vans, cube vans have separate, box-like cargo sections that sit on the frame. The box itself is totally separate from the cab, and it's usually impossible to access the cargo section from the cab.
While a cube van is a two-piece vehicle made from a cab and a separate box-like cargo area, a cargo van is a one-piece. The cab and the cargo area are connected, often without any divide between them.
Why Should You Use a Cube Van?
Cube vans come in a wide variety of sizes, and most offer a roll-up rear door for easy loading and unloading. Here are just a few reasons why you should consider buying one.
More Space: Box trucks tend to offer significantly more cargo room than cargo vans, so they're great for taking lots of stuff or dealing with larger items such as furniture. If you can pack more in, you'll make fewer trips, whether it's a short trek or a drive to Waukesha.
Best Use of Space: A box-shaped vehicle doesn't have sloping sides, so you can stack boxes along the side without running out of space higher up. Since they make best use of available space, they combine large cargo dimensions with the ability to fit into much tighter spaces.
Free Advertising: The side of a box truck is a great place to advertise. You can essentially be behind the wheel of a rolling billboard while you're on the road between Chicago and Madison.
Find Your Box Van or Chassis Cab Badger Truck & Auto Group
You'll find a wide range of new and used box trucks, cargo vans, and work trucks at your local Badger Truck & Auto Group. Contact us today to learn more about our available inventory, or if you have additional questions about box trucks vs. cargo vans. Feel free to look through our used cargo van inventory if you're looking to save some extra money!